Summer has come and gone, bringing about the start of fall and the need for a new natural skin care routine. During the fall season weather changes and the same skin care products you were using during warmer summer months may not be as effective in preventing dry skin and should be replaced. This fall switch to natural skin care products and try creating some of your own with the easy to make recipes below.
One thing that you should keep from your summer skin care routine is the use of sun screen. You may not be spending as many days next to the pool in the upcoming months but you will still be susceptible to sun damage. Be sure to protect yourself from a sunburn by using a natural skin care lotion that contains at least SPF 15 to moisturize and protect skin at the same time.
With fall comes colder weather and the drying air of heaters. Don't let your skin pay the price. Prevent flaking by using a shielding lotion. A shielding lotion works to strengthen your skin's own natural barrier helping it to better maintain its own oils and moisture. The skin's natural oils are the secret to keeping dry skin at bay.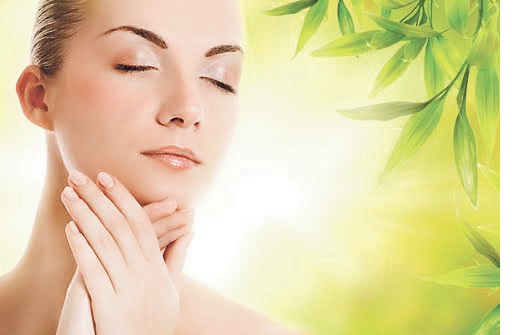 It's important not to forget about your hands. Colder weather can cause painful cracking and peeling skin. For natural skin care try massaging hands with half a cup of plain yogurt mixed with the juice of one lemon into hands and rinse before applying a shielding lotion
Although natural lotion alone is not enough to have great skin, without it you're pretty much going to miss the boat. No matter what other steps you take, you can't get rid of harsh weather conditions or the chemicals that pollute the air, and our skin. A good natural lotion for dry skin protects against the elements, prevents moisture loss while still allowing the skin to breath, reduces the absorption of toxins, and is free of toxic chemicals (some skin care ingredients are even worse than chemical pollutants.)
During summer fruity scented body washes and scrubs tend to be a favorite in many showers. These products usually contain fragrances and other chemicals that can dry and damage skin. This fall replace those fruity smelling products with a natural body wash that is soap free and won't cause skin to become dry and tight. To make your own natural body scrub simply mix 1 cup of regular or brown sugar with ½ cup of extra virgin olive oil. If you want a scented scrub try using an olive oil infused with rosemary or another herb.
Pamper your skin and keep it hydrated during colder fall months with a weekly facial. Halloween and Thanksgiving aren't the only occasions for pumpkin, have it make an appearance in your own natural skin care mask. For an easy do it yourself pumpkin mask, just combine 1 cup of canned pumpkin mashed with an egg yolk and a few tablespoons of buttermilk. Then smooth the mixture onto your face and neck, letting sit for 30 minutes before rinsing.